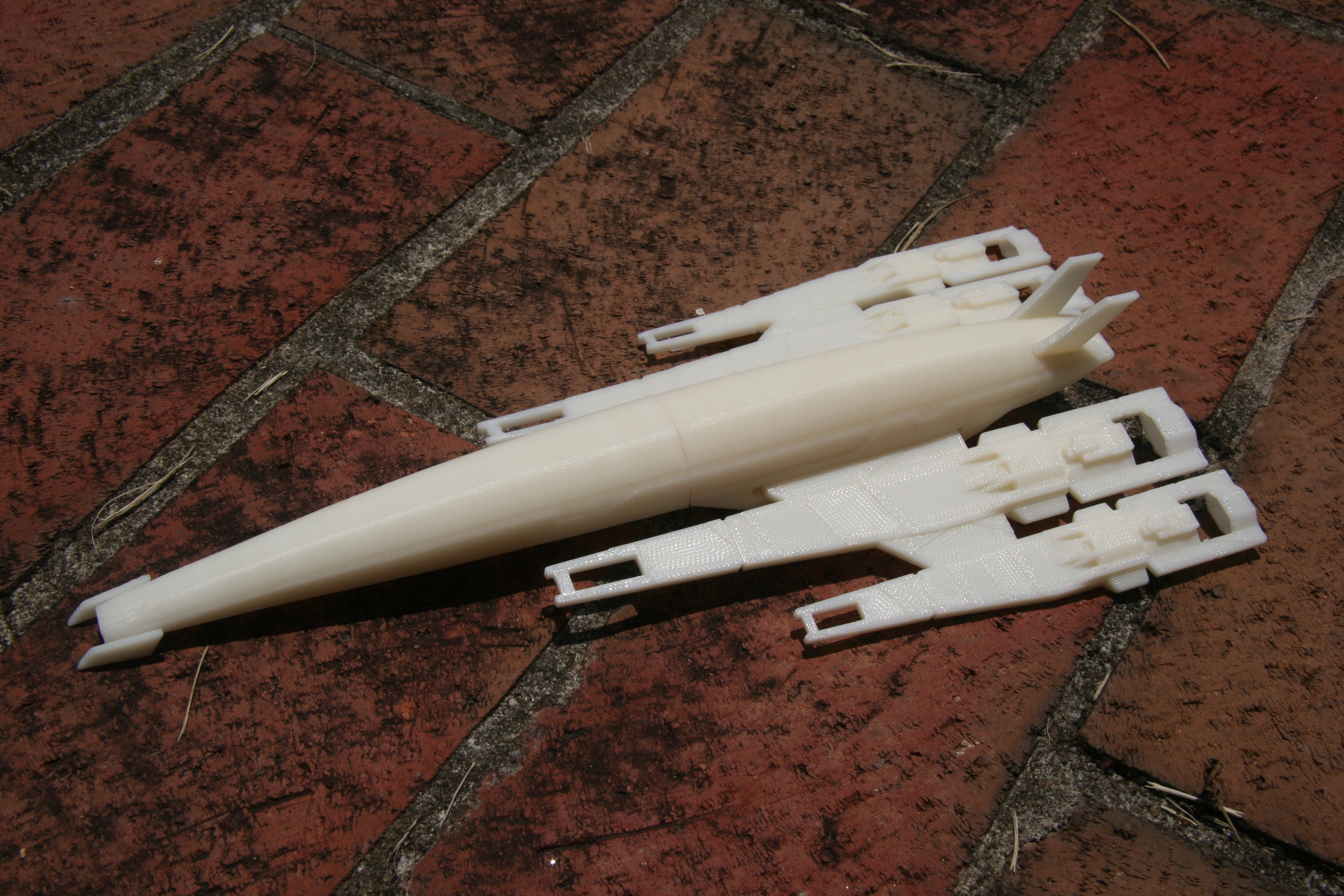 For Art and Technology (FASC - 436), a multidisciplinary 3D printing course at USC, I fully modeled then printed a recreation of Mass Effect's SSV Normandy.
I attempted to print this project on a ZP131 powder printer. After a couple of unsuccessful iterations, I used a powerful plastic printer at USC's Iovine and Young Institute to print at an extremely high quality with soluble supports.
The final product was printed in 7 different pieces - the layout of which can be seen below - and then carefully glued together.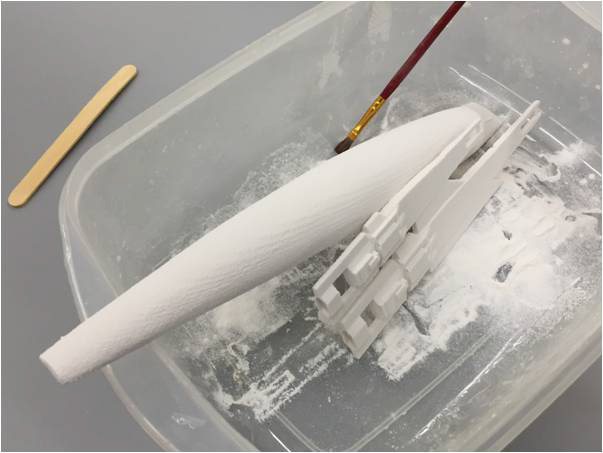 ZP131 powder printer. These are the pieces (some broken or incomplete) after powder excavation.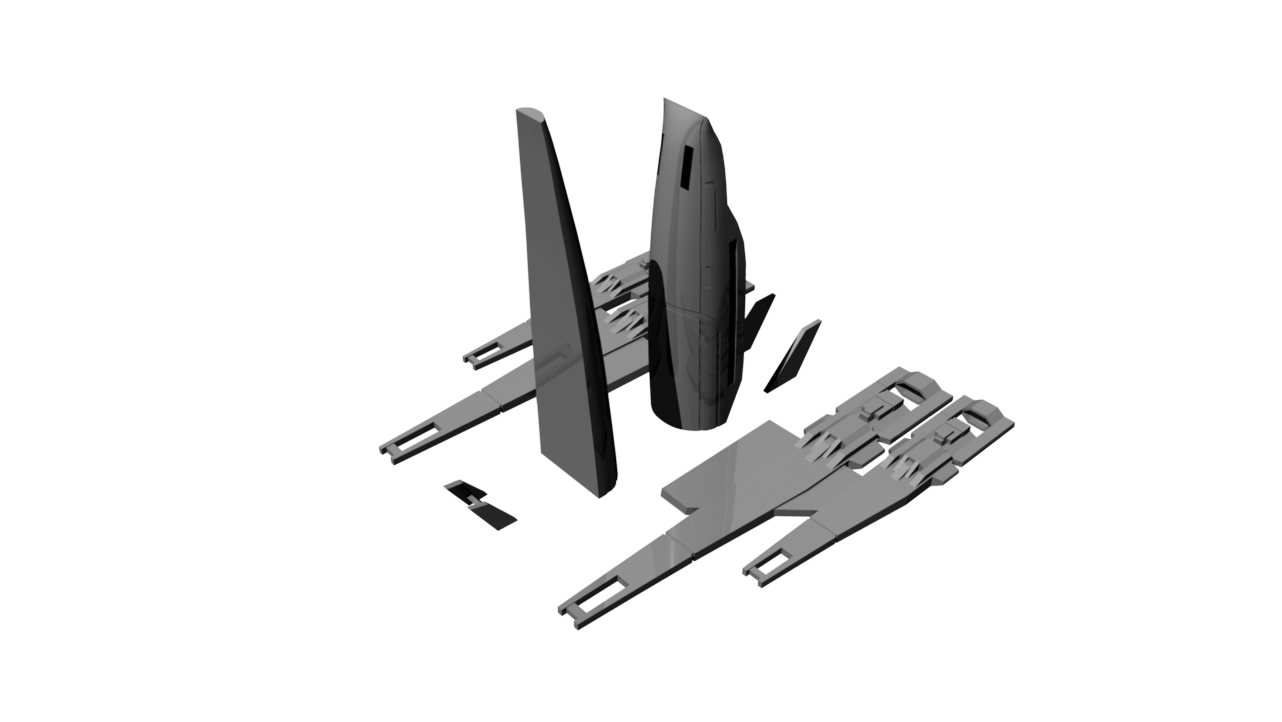 A setup of the.stl file used to print each individual piece. The pieces, once printed, were then cleaned and glued together.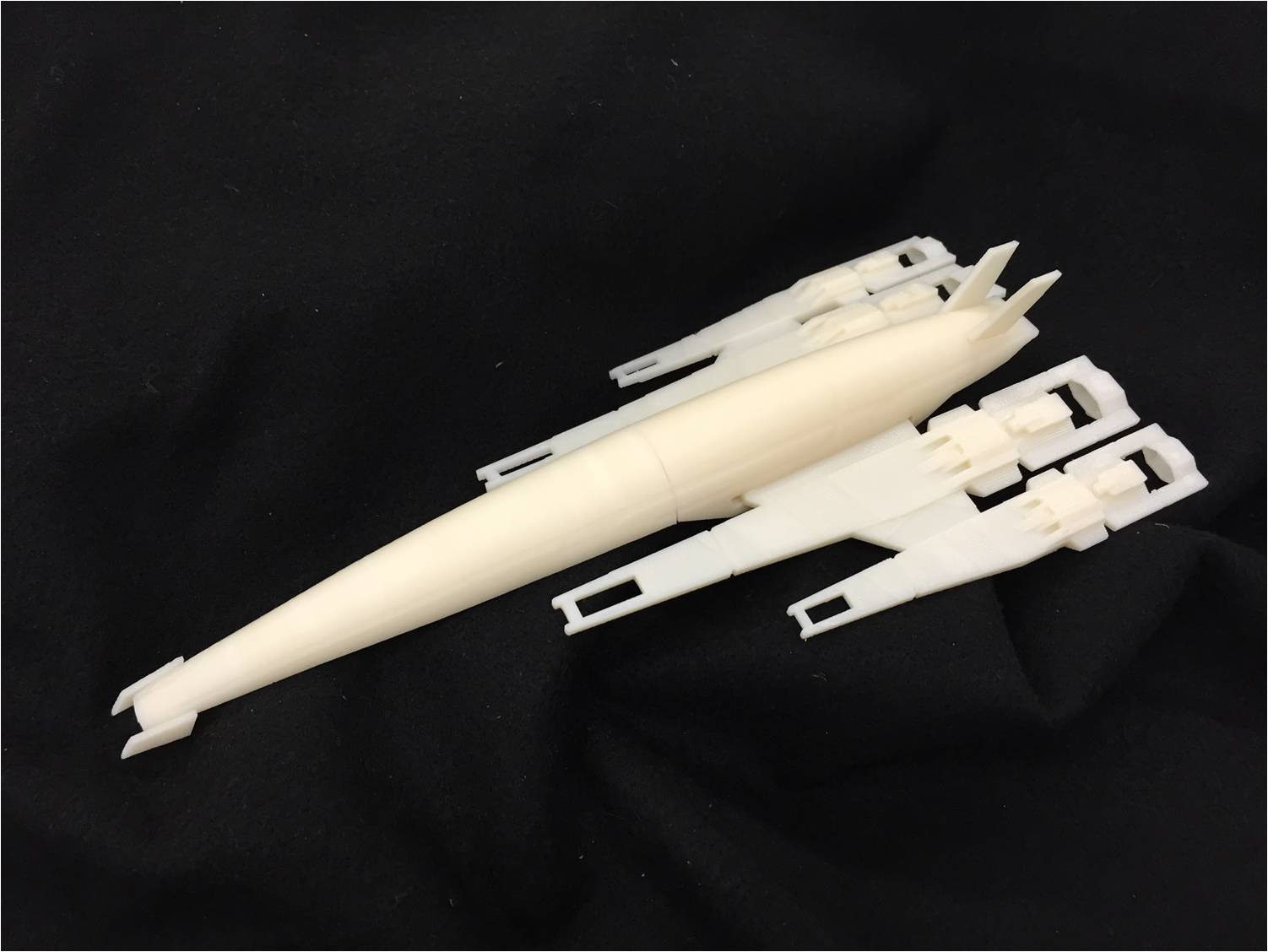 The final product - once glued and constructed.