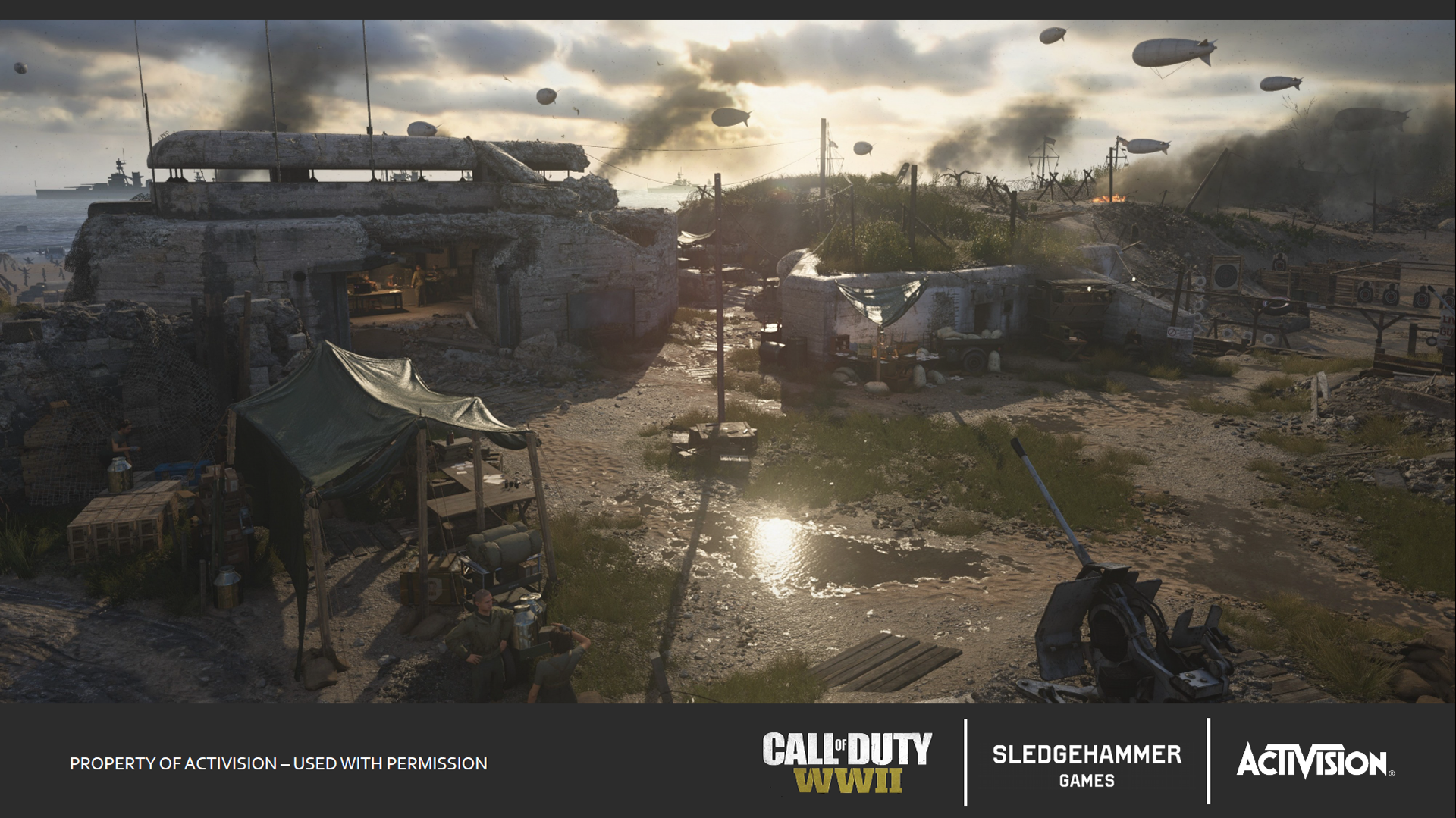 In 2016 I joined Sledgehammer Games to work on Call of Duty: WWII. I was in charge of level design for Headquarters - WWII's franchise-first social space. Featured here are a few images of the space, as well as the Headquarters reveal trailer. 
Due to Activision approval procedures, this part of my portfolio is still a WIP. I'll continue to expand it when I have more materials.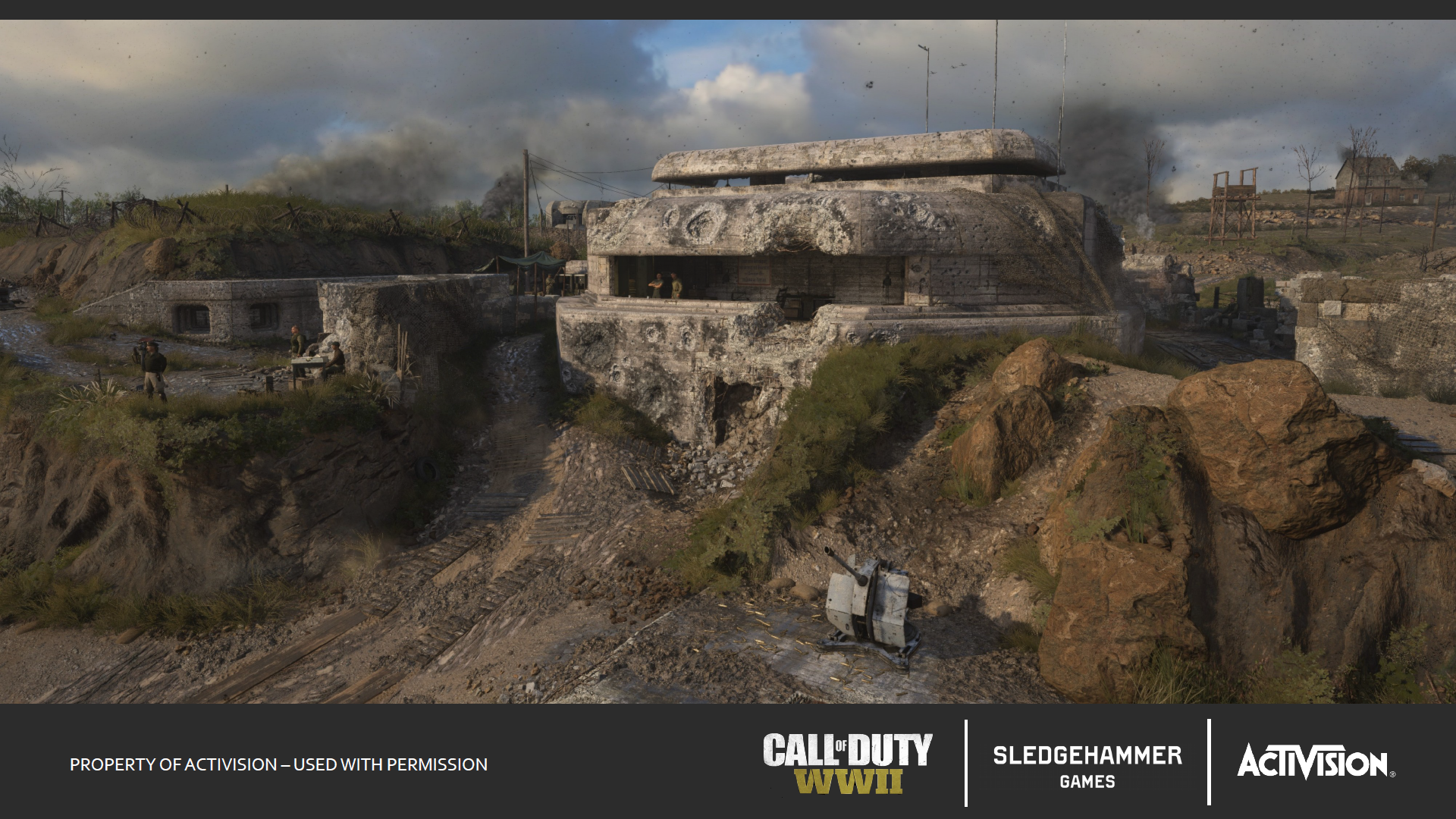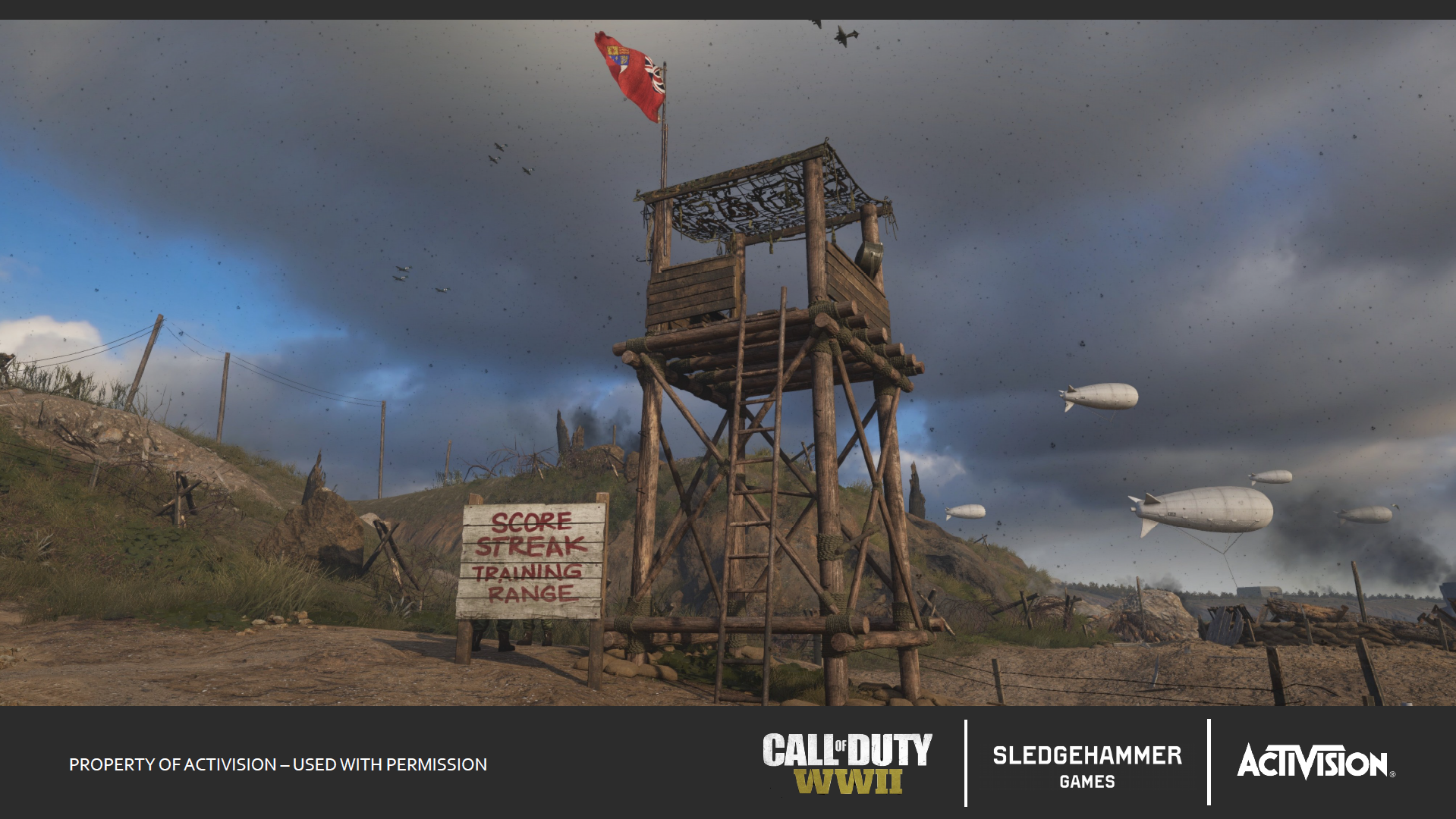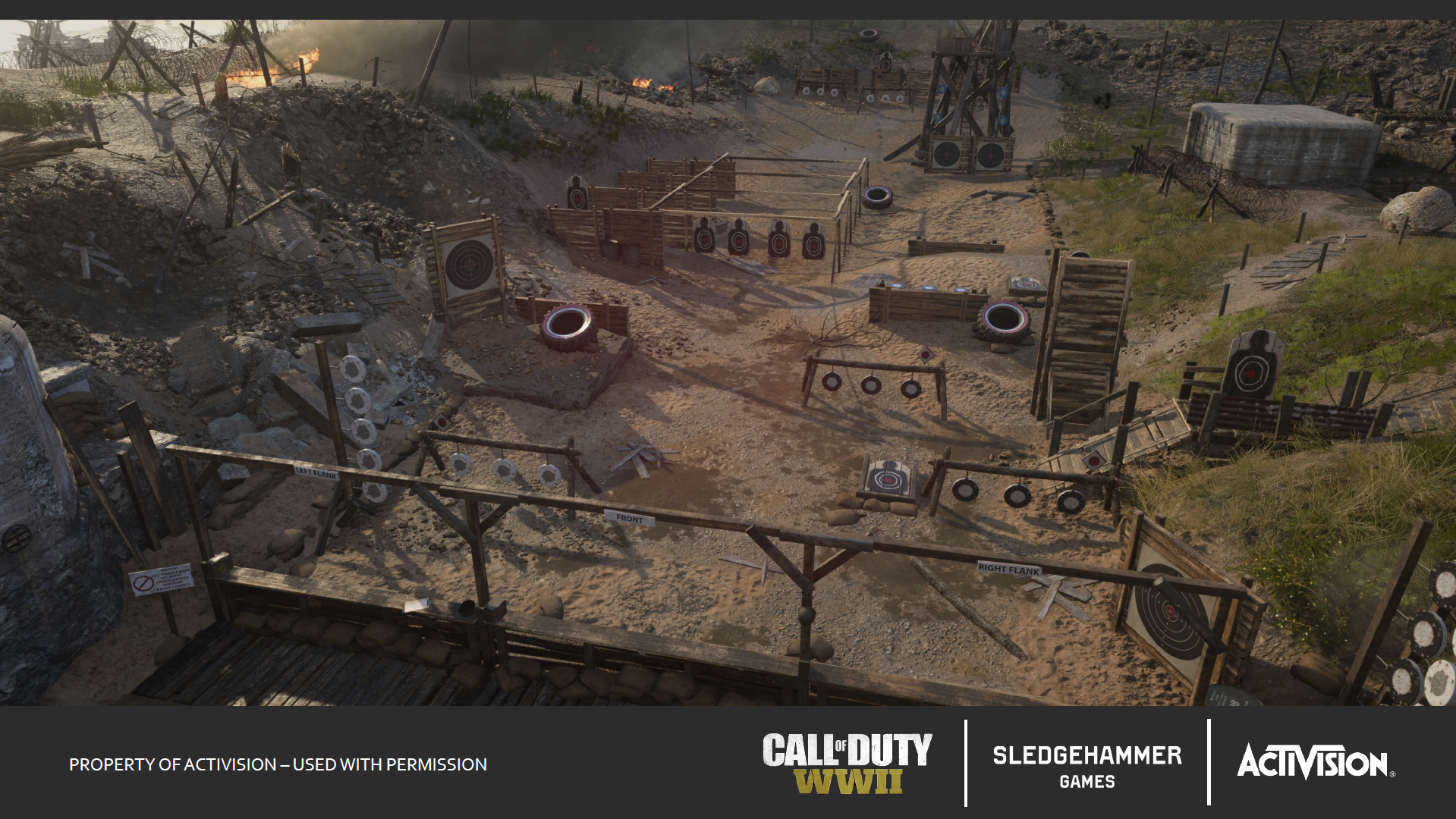 The Headquarters reveal trailer features many shots of the overall level, as well as other sub-spaces I designed like the Scorestreak Training Grounds, Firing Range, and 1v1 Pit.