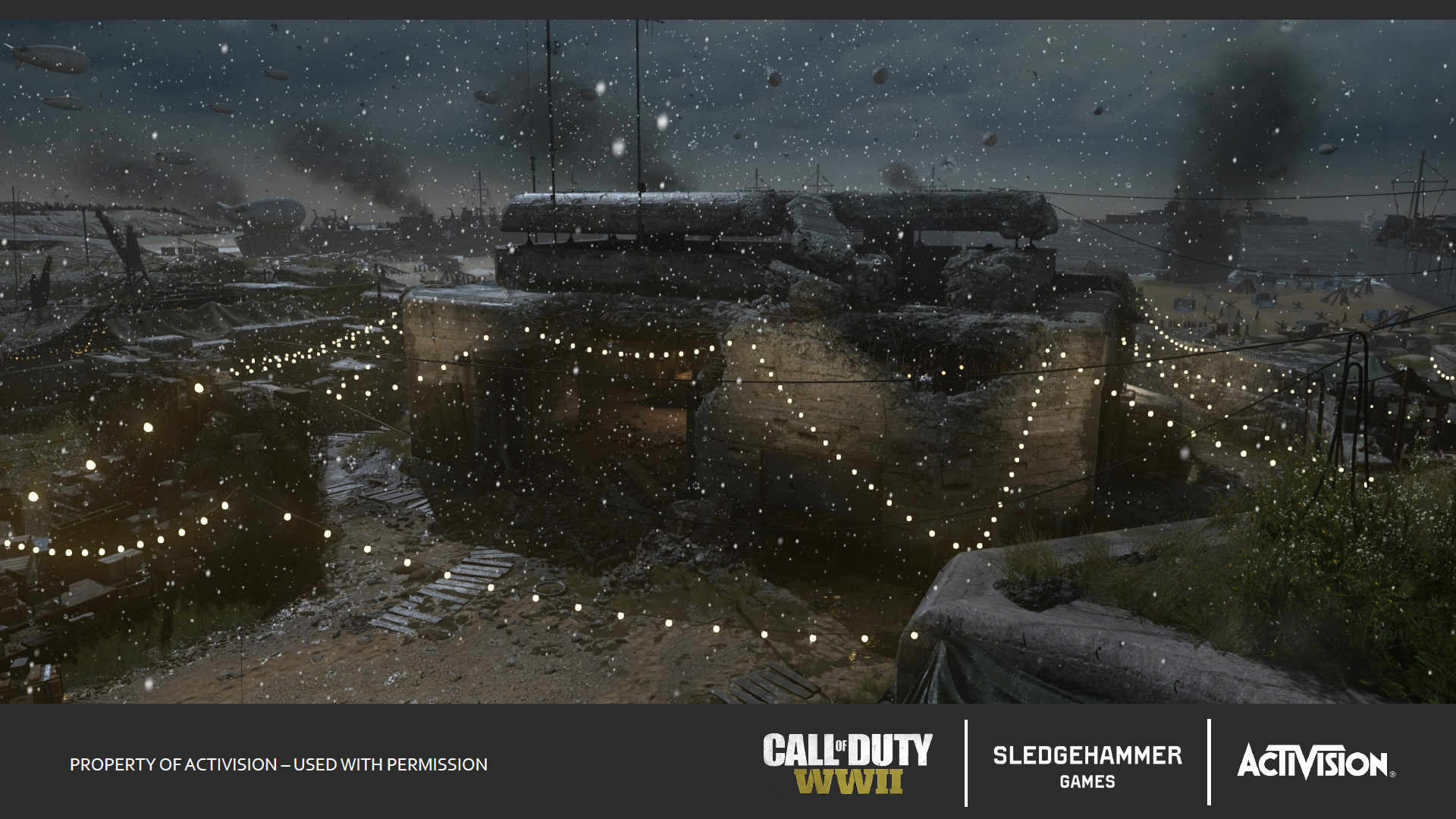 As the Headquarters Level Designer for Call of Duty: WWII, my post-launch responsibilities began with Winter Siege Headquarters. I directed the addition of themed assets and vignettes to the space, as well as provided all necessary script support to implement updates to the existing level. 
Featured here are a few images of the updates, as well as the Winter Siege event trailer, which shows a few glimpses of the space.

Due to Activision approval procedures, this part of my portfolio is still a WIP. I'll continue to expand it when I have more materials.