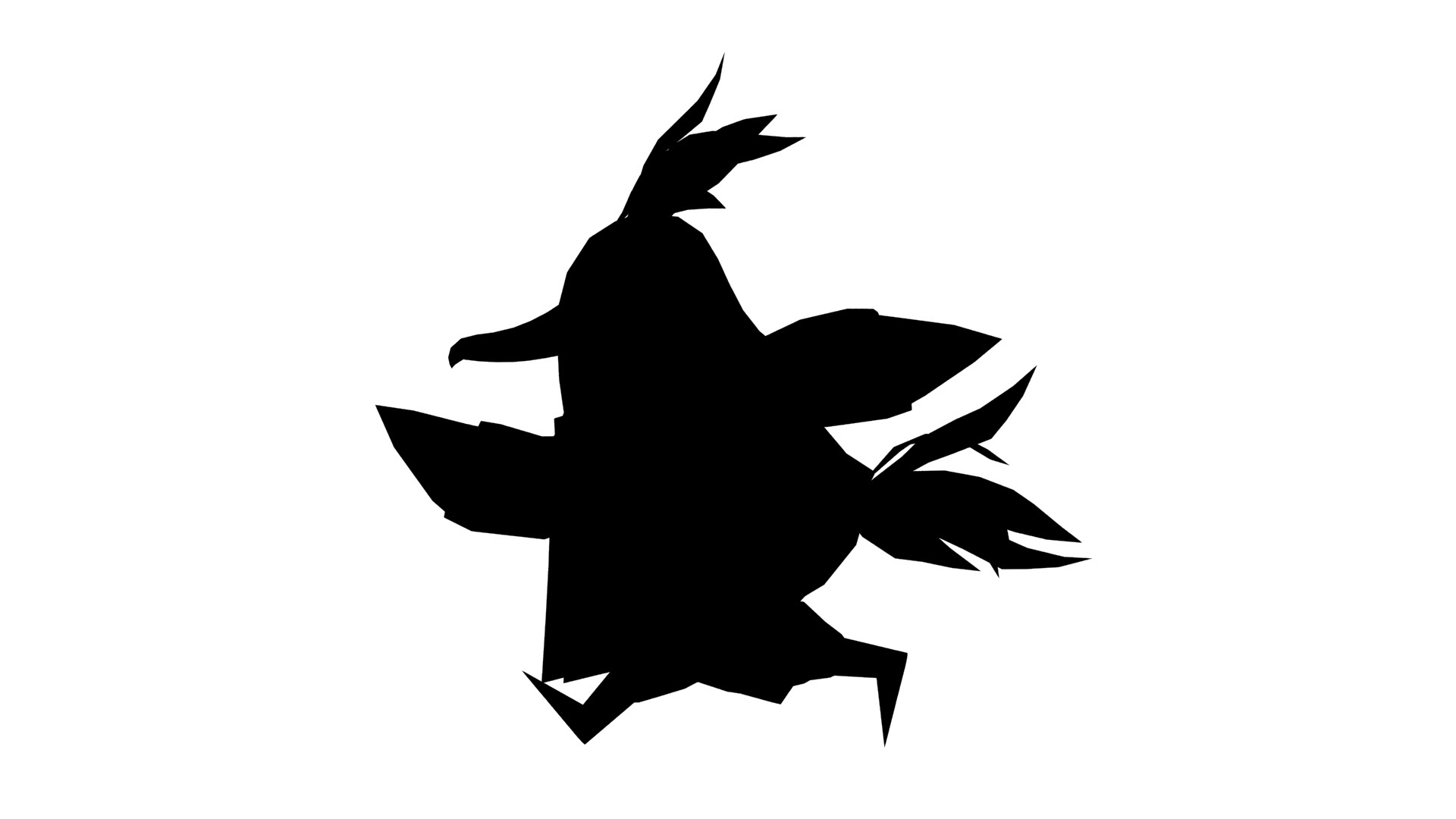 This is a photo-dump of renders and images from the character concepting, modeling, rigging and animating process underwent as I spearheaded creation of the player character for Chambara. 
Chambara is a BAFTA award-winning camouflage deathmatch game developed by Team OK and released by USC Games Publishing in July 2016. I worked on the game as 3D modeler, animator, and level designer. More information about Chambara can be found at:
http://www.chambaragame.com/
Chambara is a game where player characters, as well as their surroundings, comprise of only 2 different, unlit colors. This is why in the following images you can see lots of silhouette-style renders that show how the character will actually be seen in-game.
Modeled, rigged and animated in Maya.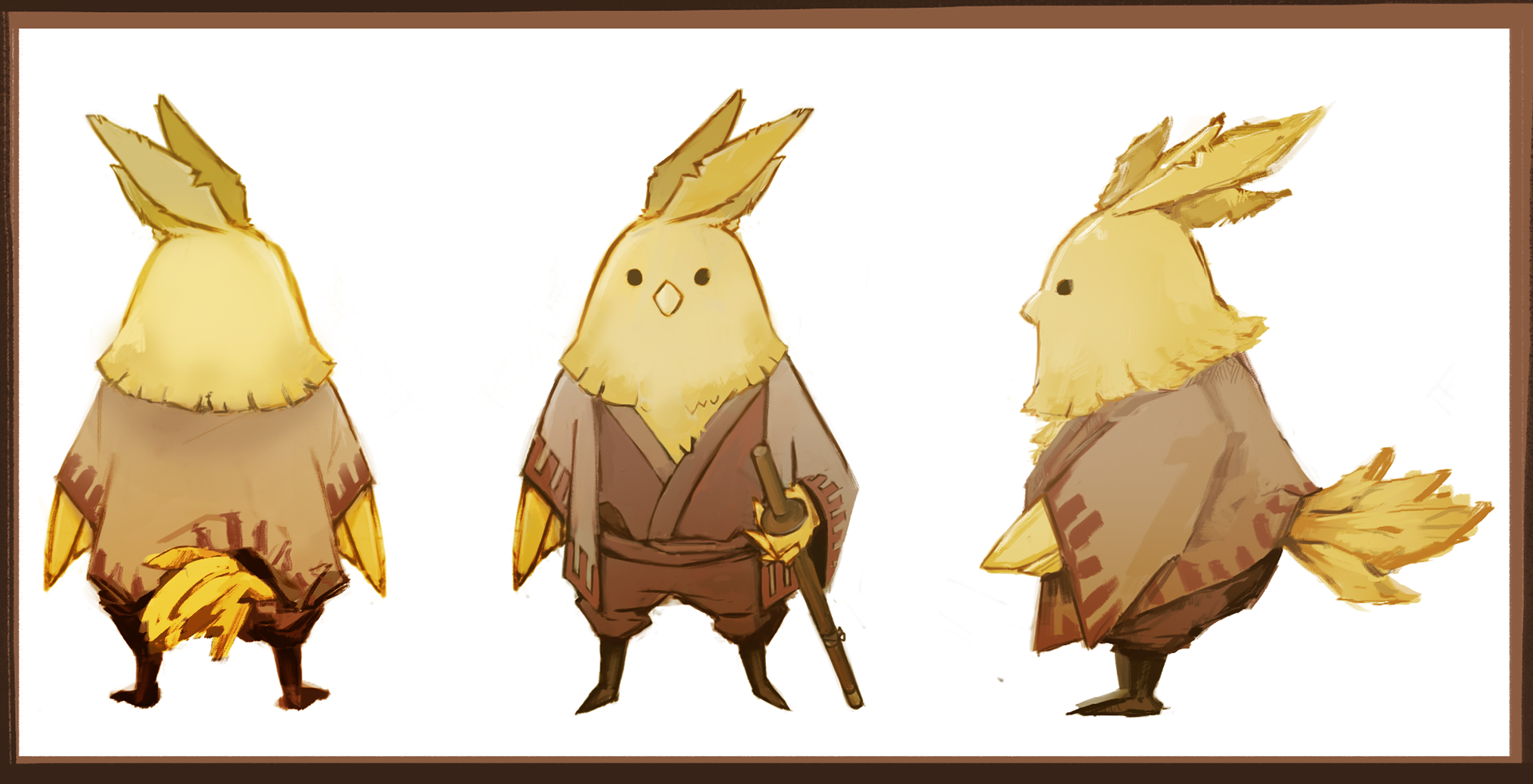 The original 2D concept by Matthew Shin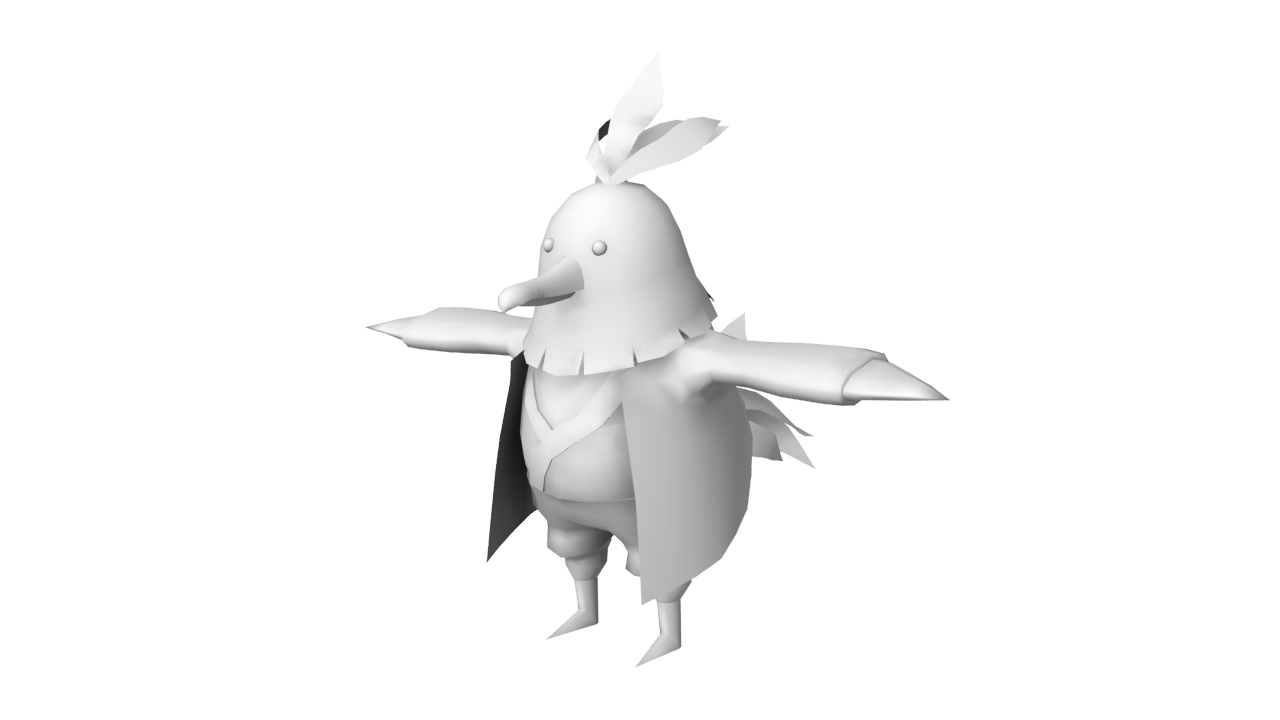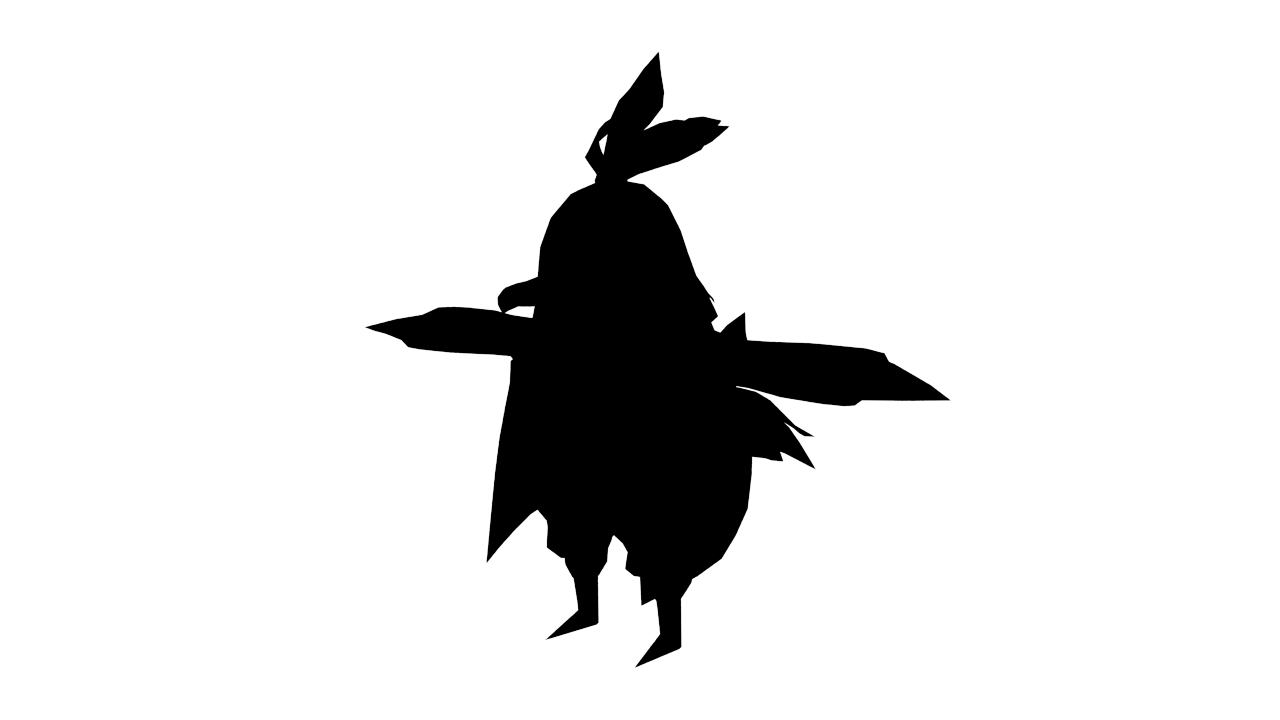 The beak, the only part wildly different from the original concept, was changed and enlarged in order to not look too much like an average chicken.
The character was designed to be gender-neutral as well as not too closely resemble any one type of bird, so this change helped accomplish those goals.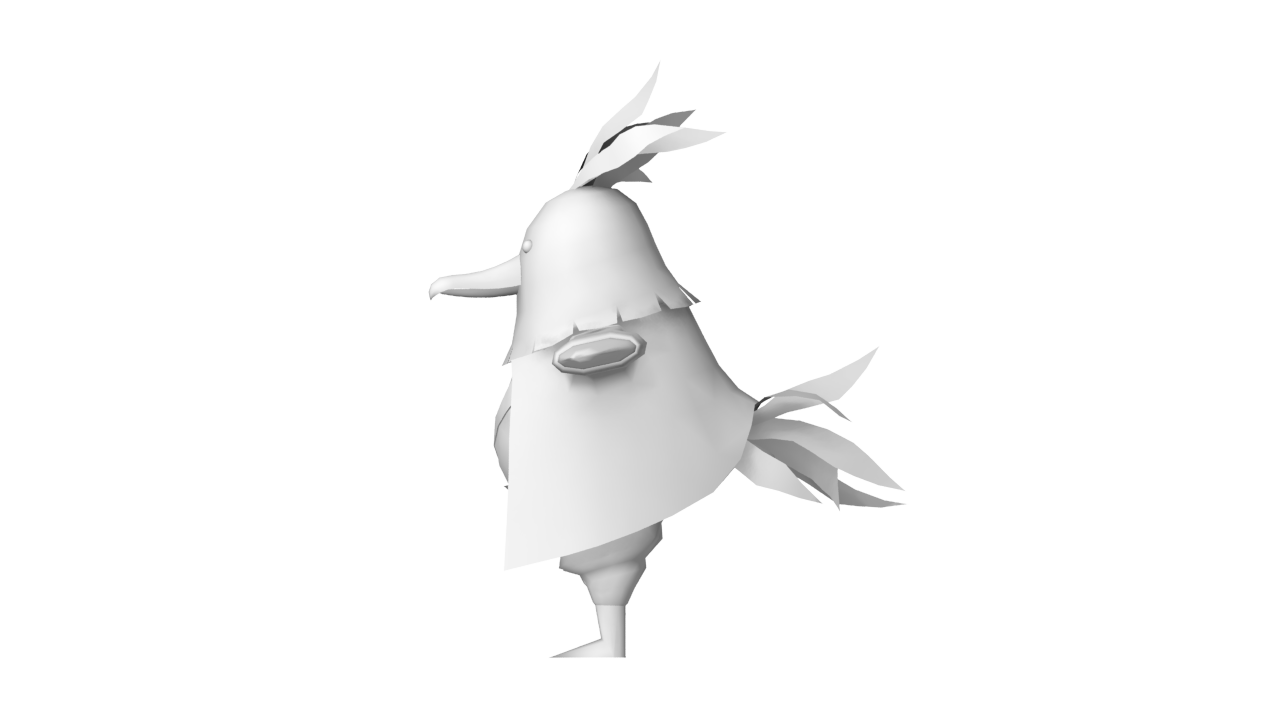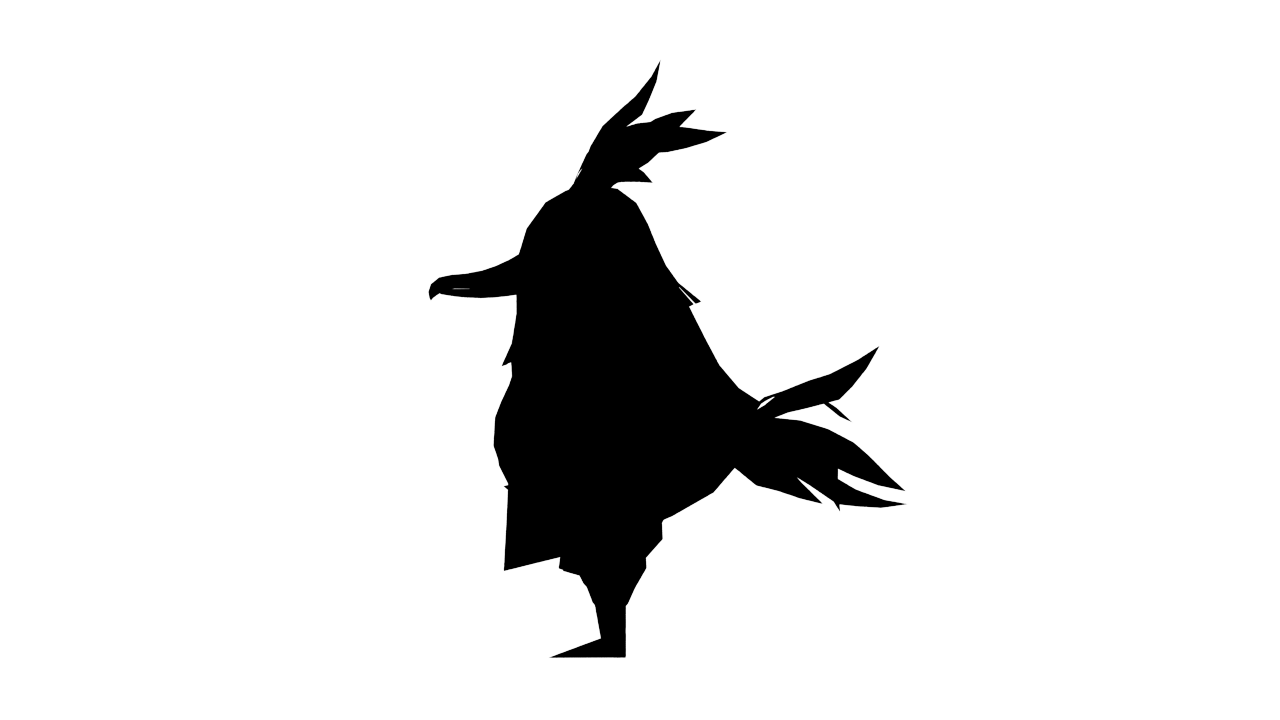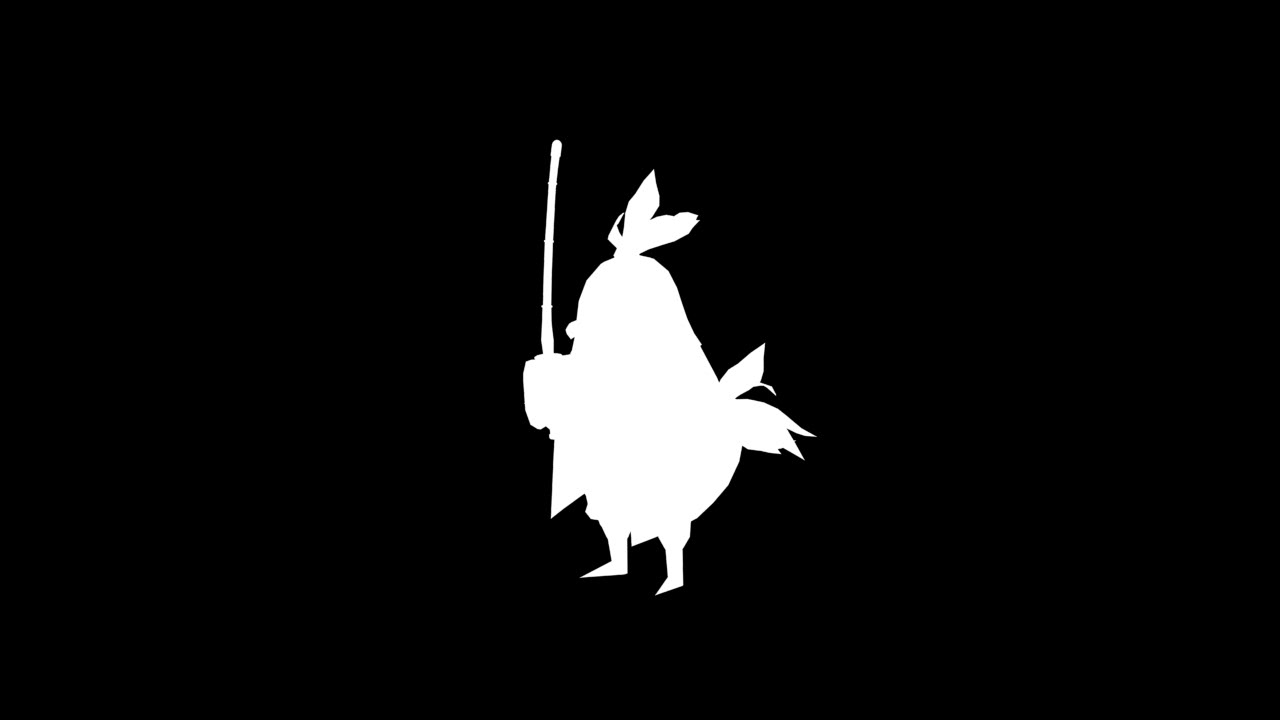 The character's idle position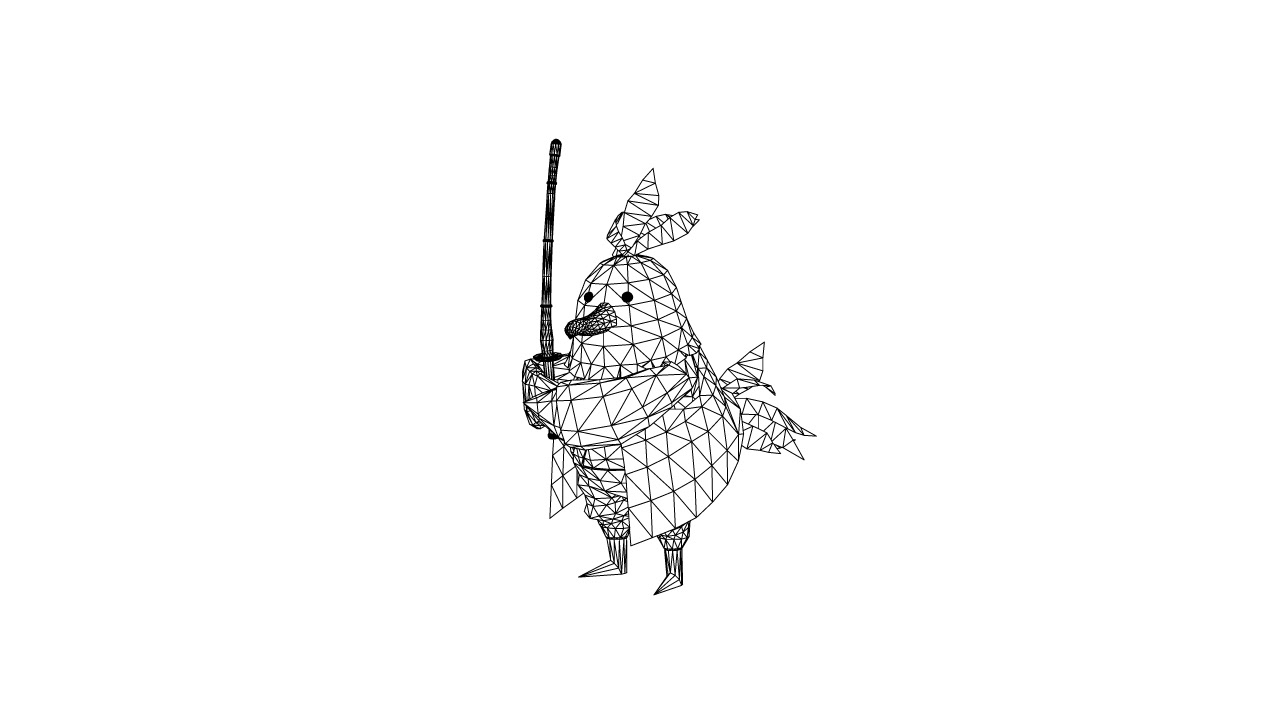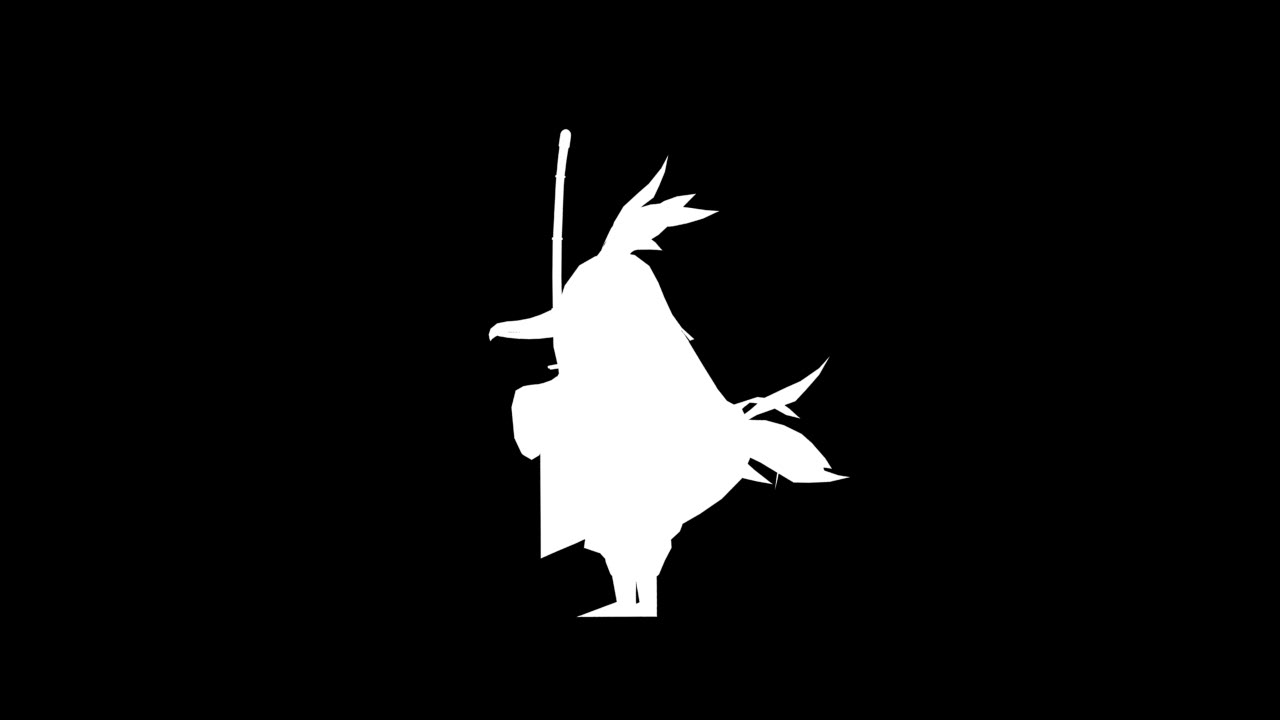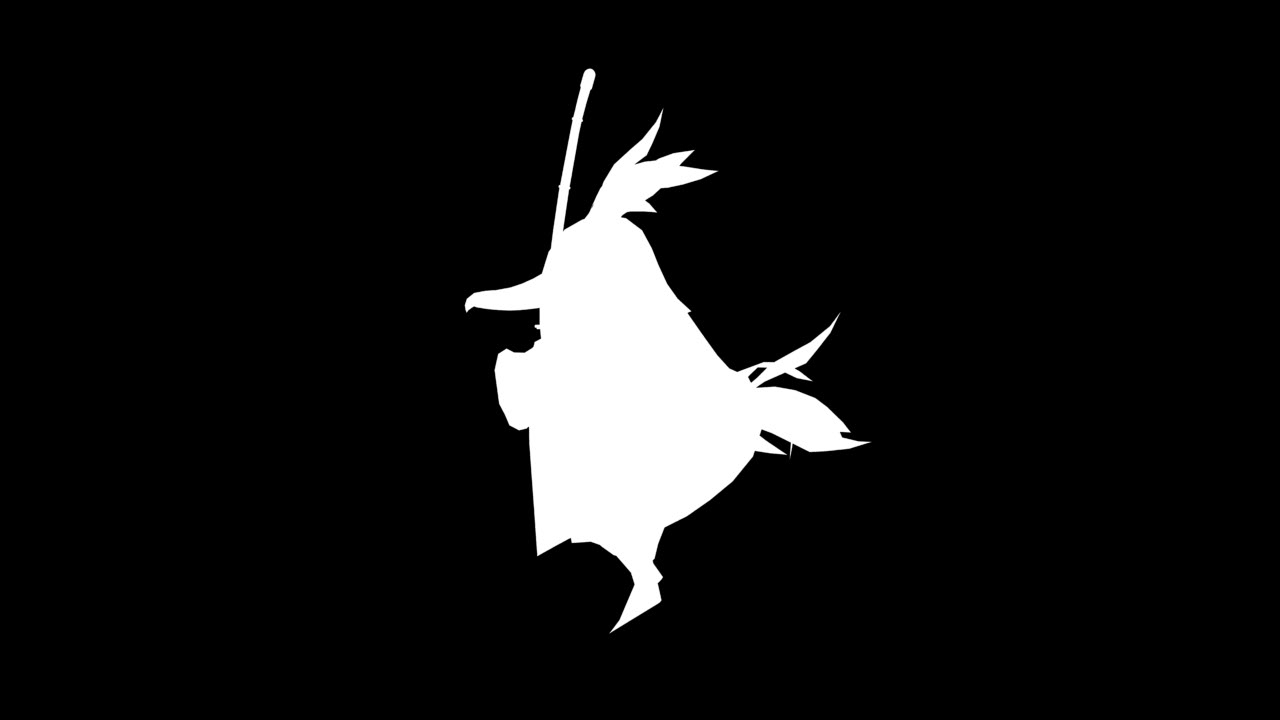 A frame of the jump loop animation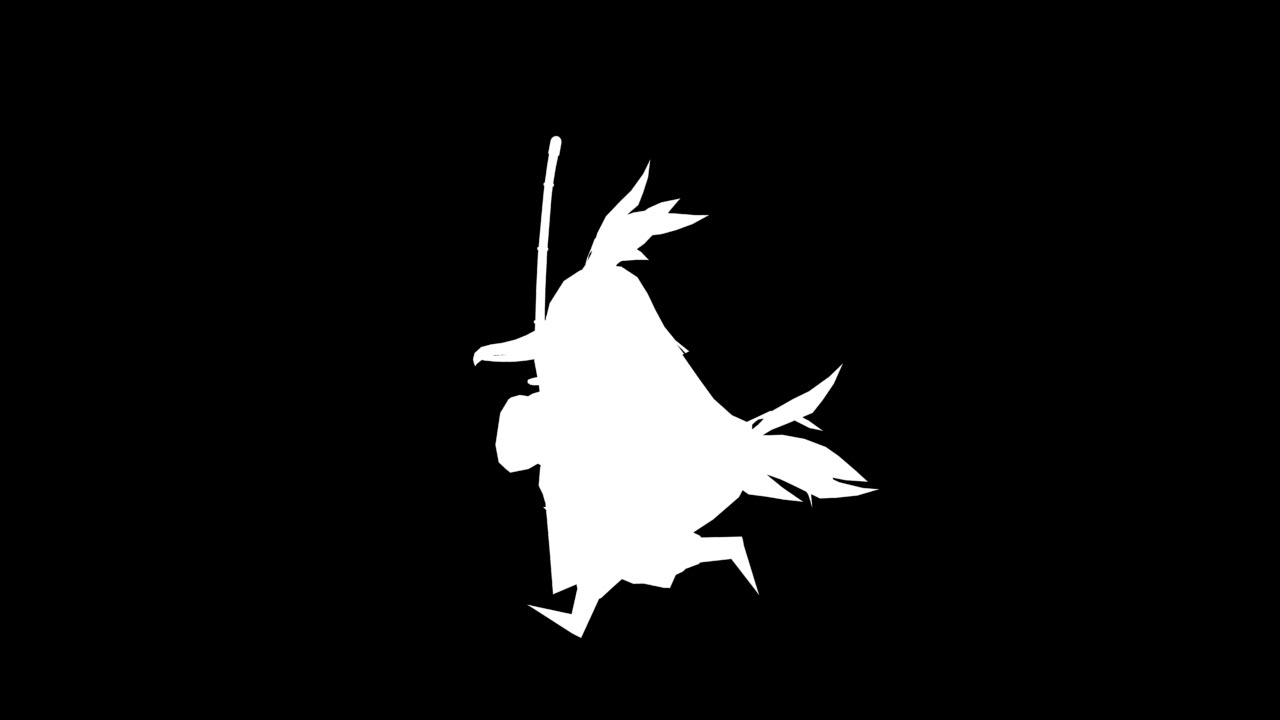 A frame of the run cycle animation