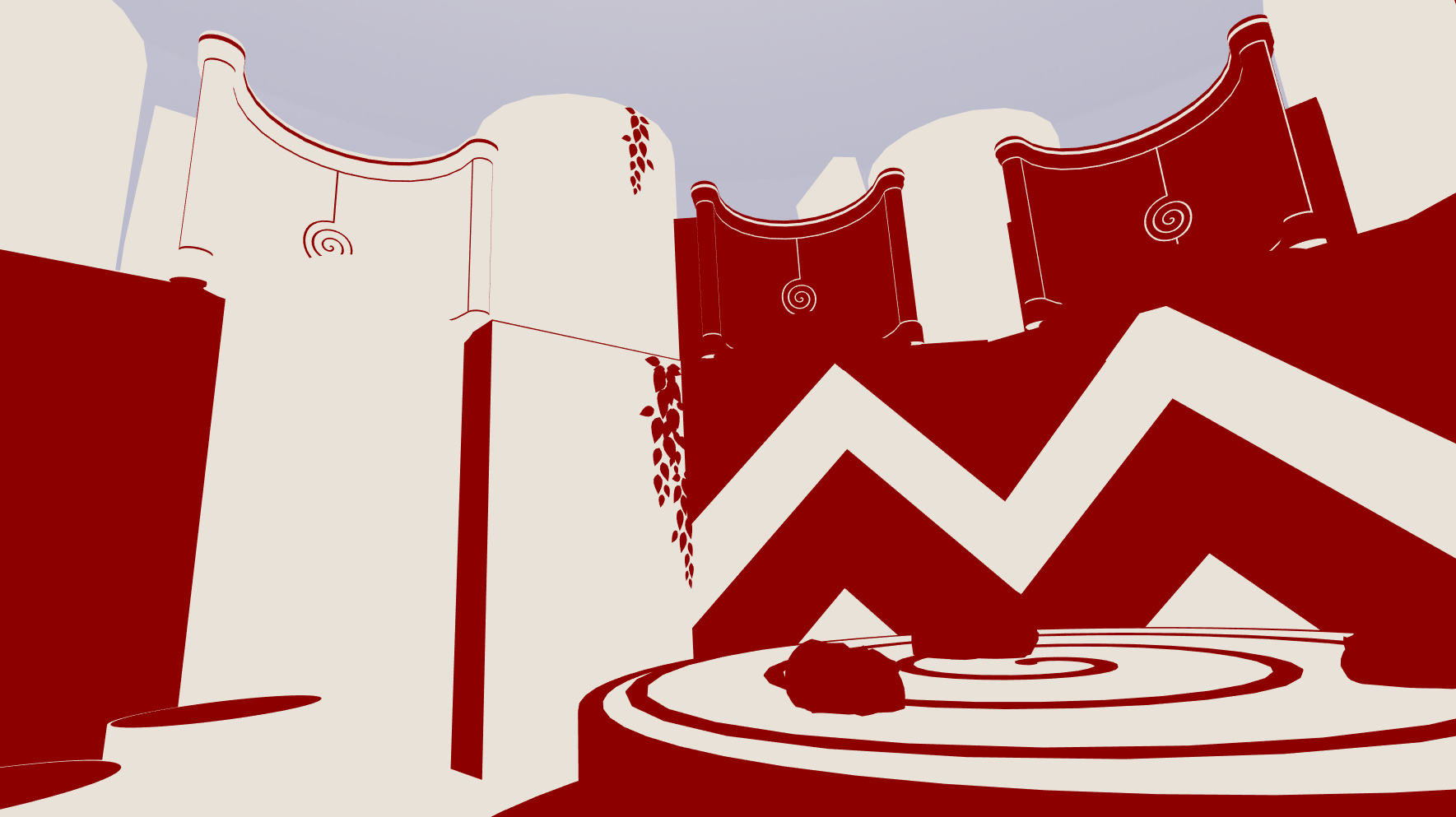 Mono-Ha is one of the multiplayer maps I helped create for Chambara. This was one of the oldest maps in the creation process of Chambara, and needed design re-visiting once the project was brought under development at USC. I was also responsible for most of the art assets. 
Mono-Ha was designed to have more open space, and therefore potential vulnerability, but to also have large swaths of space for both players to be undetectable from above, avoiding too big of an advantage for recently-respawned players. 
 
Due to the stark contrast and camouflage mechanics of Chambara, it is best seen in video format where the closely-knit relationship between art, design, and level layout can be better visualized.